THE CUSTOMER IS FIRST
GEUN YOUNG
---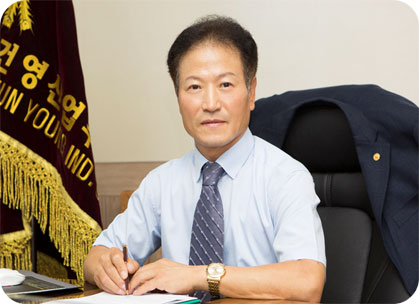 We promise to be a truthful partner
for all our customers.
Hello,
I would like to truly welcome your visit to
GEUN YOUNG IND CO., LTD.
Our company, as an automobile parts manufacturer,
is a firm that concentrates its energy on supplying and exporting OEM.
We will continue to strive to satisfy our customers with
the best quality in order to strengthen our exporting strategies
and promise to be a truthful partner that values customers.

As a vibration-proof rubber and steering apparatus manufacturer,
we will try out best to become a pioneer in the automobile parts
industry by guaranteeing high quality with the lowest production costs

We sincerely appreciate all customers who have consistently used
our products, and we will continue to make determined efforts
to produce the best products.